January 21, 2021
---
Is your rooftop heating-air conditioning system operating correctly?
Our client complaint of no heat. Upon visual inspection, it was discovered that the gas fire heat exchanger was cracked.
A new heat exchanger was installed and the entire heating portion of the unit was checked, tested, and started for proper operation.
Upon completion of the service call the client remarked that over the last couple of weeks prior to the repair, his office staff felt lethargic and sometimes light-headed. Our technician explained that this was due to the cracked heat exchanger that was emitting carbon monoxide into the space.
Please note that this client did not have a CO2 detector in his office. Presently, the unit is operating and the client has installed a CO2 detector in his office.
If you have not had your heating unit serviced this year perhaps it would be a good idea to arrange for a service inspection of your system.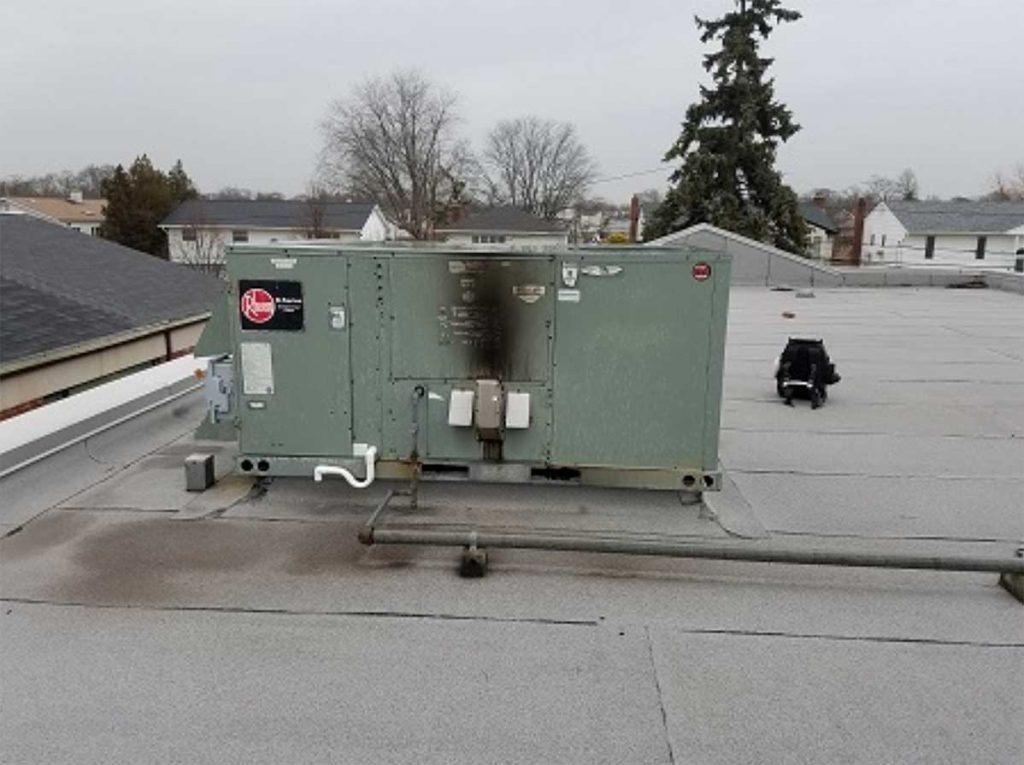 ---
More Articles